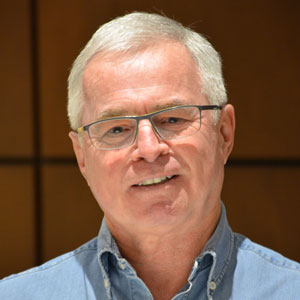 DON FLETCHER, limeaid.org
Our charity was in need of a professional web presence, to not only attract, inform and motivate potential donors but also to communicate updates of our work with existing donors. We talked to other developers, but none of them proposed to develop a blueprint based on our needs as a starting point or to take such a methodical and iterative approach to development as Len did. Len brought a sensitivity to the potential donor's needs, and translated that into, what I believe is a very informative and professional website design.
DUNCAN HOPKINS, duncanhopkins.com
My previous website was looking dated and with some new challenges ahead for me, I turned to Len again, who has not only helped me in the past with the site, but has guided me through many aspects and changes in website management. 
T
he best part was being able to hand over the project to Len with the confidence that he will complete the task that will likely surpass expectations. Even when I had a problem, such as a server hack, difficulty logging in, or even managing to lock him out of the site, he was able to guide me through, or even better, fix it and let me know what it was that happened and how to avoid it next time. 

HOWARD DYCK, howarddyck.com
Working with Len has been a most wonderful, rewarding experience. He's professional, imaginative, thorough, and always helpful. Having him build my website gave me visibility in a much broader musical community, especially now that my career is increasingly taking me to Asia. Getting Len Marshall to design and build my website was a very wise investment. I recommend him most enthusiastically!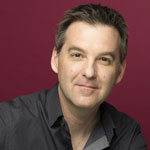 JARED ERHARDT, jarederhardt.com
The best thing about working with Len is that it is effortless. Len has an unusual ability to understand the heart and purpose behind any project. He just gets it. He brings his technical expertise and artistic talents to not only meet the need but enhance it beyond the original scope. Len works on every project as if it were his very own and brings the tools to both magnify results and simplify the process. When I start scheming on a new project, Len is my first call. He always delivers.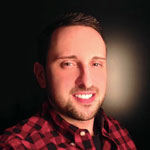 RYAN KLESC, Digital Media Strategist, Videographer, Writer, Designer, Creative Thinker
Len's self-motivation and desire for perfection make him a powerful designer. His work is crisp, stunning and unique. His broad portfolio speaks to his versatility and range of skill. He understands the message of what he is delivering and succeeds in nailing it every time.  At the core of his process is strong relationships. Caring, honest, focused and respectful, Len listens and makes sure the voice and message of his clients are heard and reflected in his elegant designs.

JOANNE TILLEY, ministryandmission2014.com
Len's work is not only creative but timely.  He has provided graphic and website design for two national conferences and the impressive thing is how quickly he is able to turn the work around but that he provides numerous options for us to mix and match to obtain the right look. He is familiar with our corporate structure, which enables him to understand our approval process and systems.  I am happy to recommend Len Marshall and Quiet City Design to colleagues and friends.

RANDY ROEBUCK, salvationarmyontariocamps.com
We have found Len responsive to our needs as an organization. Communication response on projects has been especially good. We look forward to the creativity he will continue to bring to Ontario Camping Ministries.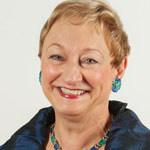 MARY KENEDI, Pianist, Director of North Toronto Institue of Music
I have worked with Len for decades in developing art work for advertising, publicity, web pages and CD design for my music school and my career as a musician. He is the most easy-going but hard-working person I know, and is very insightful and imaginative, coming up with fabulous and unusual approaches in design. His sense of humour makes his work even more unique, and he is a great web designer who is always available to troubleshoot.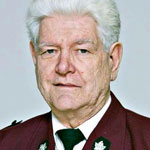 WILLIAM WHITE, heritagebrass.ca
It has been a distinct pleasure working with Len over the past few years. Len was prompt and efficient in developing the new website for Heritage Brass, and he was patient with me as I learned to perform the routine maintenance and updating tasks to keep the site current and user friendly. Len gave personal instruction as I progressed through the course management curriculum offered through his website. Heritage Brass has benefited immensely from the exposure given to our audience, and visitors to the site obtain insight, not only to the composition of the Band, but also into the important musical ministries provided by the band.
Join these and other satisfied clients today.