Looking to grow your blog following, but not sure where to start?
This 7-page guide will teach you the methods you need to get more loyal blog followers
Claim Your Free Guide "Get More Loyal Blog Followers"
As you know, blogging is an effective way to expand your business, attract more clients, and maintain relationships with your current customers. But, how do you turn your blog visitors into loyal followers?
It really boils down to posting relevant content and finding ways to remind them about you via email, social media and even ads.
This guide will teach you the different ways you can get more loyal blog followers and keep them coming back for more.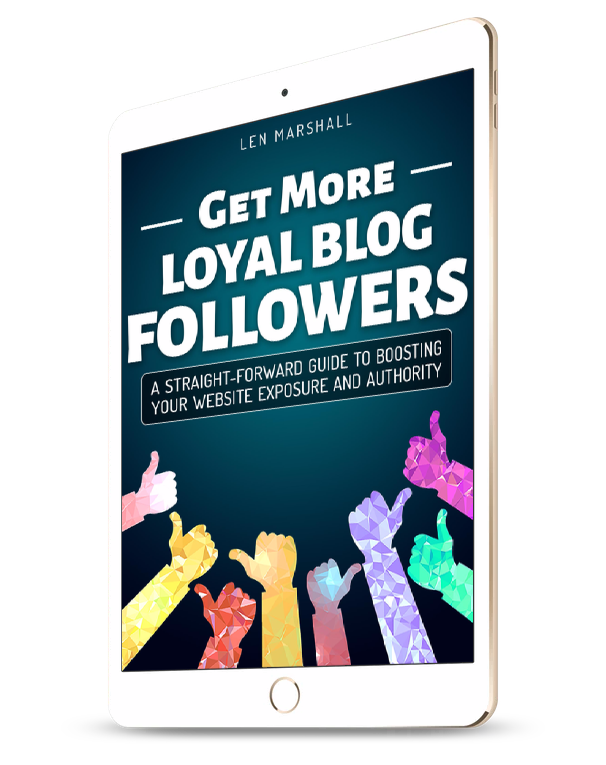 Sign up for this free guide and discover:

Why posting content that is relevant and high quality will be effective for you

The different methods you should be using to promote your blog content for the most success

How to clearly ask your audience to take the action you want them to take

How to give away stuff for free without giving away the farm and leaving you with nothing

How you can become the go-to person in your niche while growing your following
Get the loyal followers you've always wanted by using the methods listed in this free guide.
Claim Your Free Access to "Get More Loyal Blog Followers"
Just enter your name and email address then click 'Get the Guide' below to instantly receive your guide and the help you need to get started.
If you are looking to get more loyal blog followers, then grab this free guide right now. 
Here's to Your Social Media Success,
Len Marshall
Website Strategist