Case Studies
View Case Studies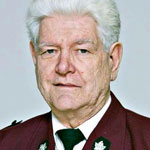 WILLIAM WHITE, heritagebrass.ca
Len was prompt and efficient in developing the new website for Heritage Brass. Heritage Brass has benefited immensely from the exposure given to our audience, and visitors to the site obtain insight, not only to the composition of the Band, but also into the important musical ministries provided by the band.

JARED ERHARDT, jarederhardt.com
The best thing about working with Len is that it is effortless. Len has an unusual ability to understand the heart and purpose behind any project. He just gets it. He brings his technical expertise and artistic talents to not only meet the need but enhance it beyond the original scope.
Are you ready to reclaim your website and build your business?
I only work with companies and organizations that are ready to dig in and really care about growing online. If you're ready to invest time, energy and budget to improve your business, take the first step right now.